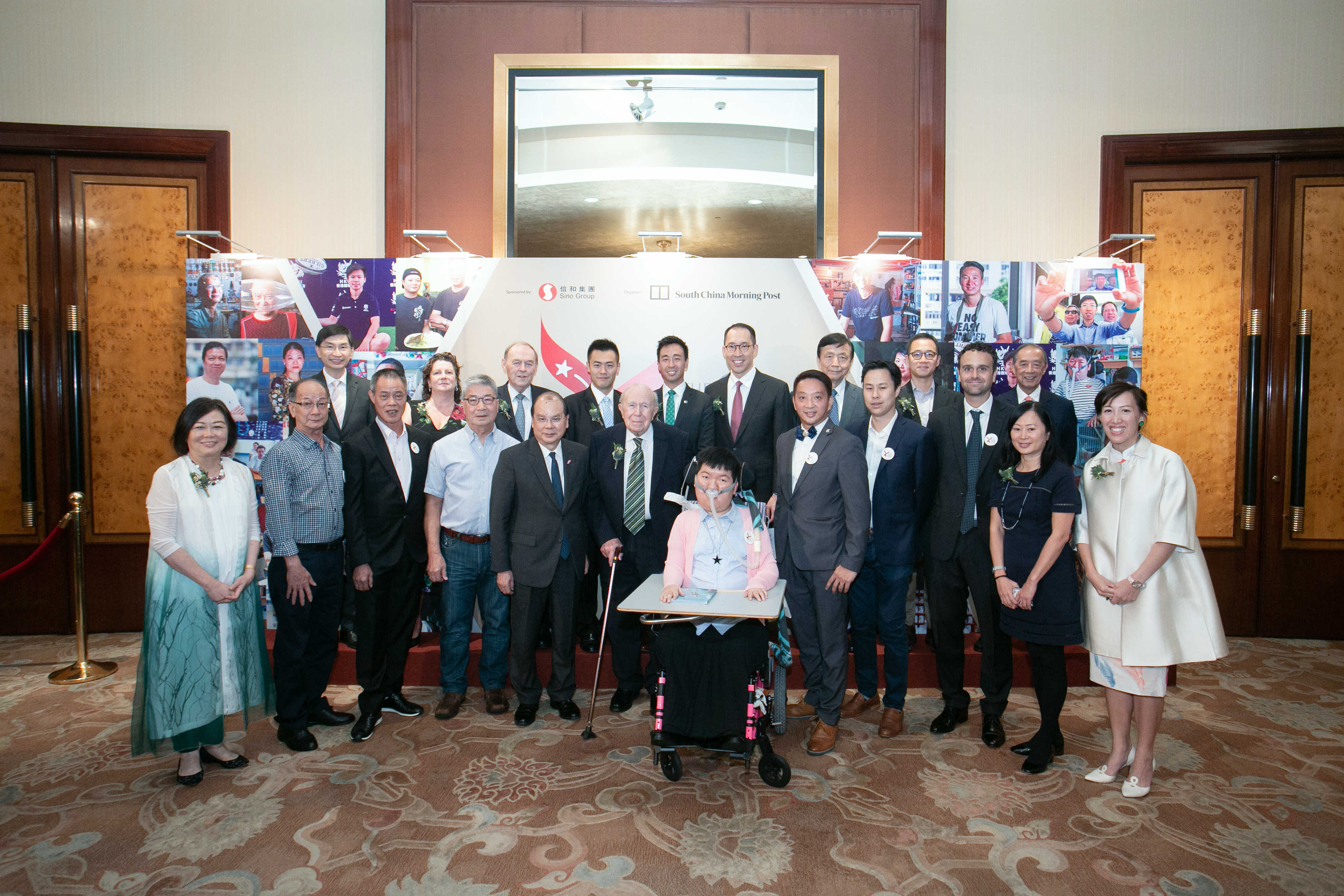 Established in 2013, the Spirit of Hong Kong Awards shine a light on Hong Kong's unsung heroes, celebrating the genuine spirit of charity, civic awareness and goodwill of these ordinary yet exemplary Hong Kong citizens. The Awards highlight their inspiring stories in overcoming personal challenges, community contribution, acts of self-sacrifice, innovating for good, cultural preservation, good corporate citizenship and tenacious entrepreneurship, and share these on the pages of the South China Morning Post.
Through the Spirit of Hong Kong Awards, it came to light that these heroes might not be celebrities, but they truly are good Samaritans, selfless caregivers and they make a big difference to support the greater community with their dedication and efforts. They might also be otherwise off the radar, but they are survivors against all odds. There is one thing that they all have in common, and that is the embodiment of the true spirit of Hong Kong. They inspire others with their actions.
Learn more about our unsung heroes here
The Spirit of Hong Kong Awards, sponsored by Sino Group, are guided by an esteemed judging panel under the stewardship of Patron Sir David Akers-Jones, Chairperson Ms Anna Wu Hung-yuk (Chair of the Competition Commission of Hong Kong), fellow Judges the Hon. Ronald Arculli (Senior Partner of King & Wood Mallesons), Mr James Blake (Home Affairs Bureau's Kai Tak Sports Park Project Reviewer), Mr Chua Hoi-wai (Hong Kong Council of Social Service Chief Executive), Mr Richard Lancaster (Chief Executive Officer of CLP Holdings Limited), Mr Lau Ming-wai (Vice Chairman of Youth Development Commission), Ms Shelley Lee Lai-kuen (former Permanent Secretary of Home Affairs), Dr Lucy Lord (Co-Chair of Mind HK), Mr Paulo Pong Kin-yee (Founder and Managing Director of Altaya Group), Dr Daryl Ng Win-kong (Sino Group Executive Director), Ms Nikki Ng Mien-hua (Group General Manager of Sino Group), Dr David J. Pang (Director of Kerry Holdings Limited), and Ms Tammy Tam (SCMP Editor-in-Chief).
Find out more about The Spirit of Hong Kong Awards.