Through our partnership with Hearst Group, our SCMP Hearst division publishes the Hong Kong editions of five international media brands — Cosmopolitan, Harper's BAZAAR, ELLE, Esquire and ELLE Men. With the exception of ELLE Men which focuses on digital content, the rest are published in both print and digital. The three world renowned women brands of Cosmopolitan, Harper's BAZAAR and ELLE, each has been published in Hong Kong for over 30 years and are given a distinctly vibrant local flavour. The three women titles have their unique positionings and are able to engage our audience in exciting and innovative multi-platformed content with various degree of focus on beauty, fashion, culture, entertainment and other lifestyle information. While both Esquire and ELLE Men inspire male audience with latest fashion trends and outfit them with a passport to a lifestyle refinement, contents are differentiated with their respective audiences' age brackets and lifestage needs.
In 2019, SCMP Hearst Hong Kong has won the following Spark Awards for Media Excellence:
ELLE
[Gold Award] Best Sponsorship Campaign: ELLE Girl Program x Guerlain
[Silver Award] Best Social Media Strategy: ELLE Girl Program
[Silver Award] Best Entertainment Platform: ELLE Girl Program
Cosmopolitan
[Bronze Award] Best Media Campaign – Experiential: Project Campus 2019 x Levi's
Harper's BAZAAR
[Silver Award] Best Use of Multi-Channels: Harper's BAZAAR 30th Anniversary Celebrations
ELLE MEN
[Bronze Award] Best Social Media Strategy: ELLE MEN Presents "Road To Love"
Esquire
[Bronze Award] Best Entertainment Platform: Esquire Driver and Bosses
---
Cosmopolitan
For over 35 years, Cosmopolitan has been informing and inspiring modern career women on fashion and beauty, relationships, health and well-being, careers and culture: everything a fun and fearless female wants to know to lead a better and smarter life. Cosmo, as it is endearingly known among its loyal followers, is famous for its upbeat style and candid discussions of beauty, health and wellbeing, contemporary lifestyles, and human relationships. We speak to our readers in a frank and honest tone, much like a friend and confidante offering their point-of-view.
The wide reach of Cosmopolitan's magazine, website and its social media platforms have formed one of Hong Kong's most popular beauty and lifestyle community, offering audience most trusted advices and information on beauty, fitness and health, and comprehensive guide to mindful living.
Cosmopolitan Bride is an indispensable guide for all bride-to-bes. It provides all the inspiration that a bride needs for the day she has always dreamt of. From gorgeous dresses, beauty, banquet, décor, gifts, to wedding planning and hippest honeymoon destinations, Cosmopolitan Bride is packed with inspiring ideas, helpful tips and expert advice that make planning a stylish wedding as stress-free as possible. Published twice a year in June and November, Cosmopolitan Bride has become a widely recognised wedding magazine in Hong Kong.
Learn more about Cosmopolitan at: cosmopolitan.com.hk.
---
ELLE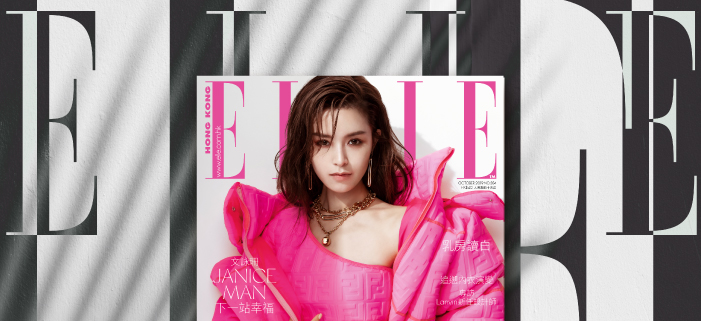 ELLE was first published in France in 1945 and has long been the world's leading fashion and style magazine with more than 6 million copies sold per month and 23 million readers around the world. Renowned for its international fashion appeal and reader-friendly mix-and-match tips, ELLE also inspires readers to cultivate personal style and celebrate the success that comes from the drive within.
Launched in 1987, ELLE Hong Kong has unparalleled access to renowned designers, celebrities, models, photographers, stylists and key opinion leaders. ELLE Hong Kong celebrated its 32nd anniversary last year and has stayed true to it's DNA of Sexy, Stylish and Spirited over the years. It has continued to inspire readers though it's print magazine, website videos, events and social platforms by celebrating their individuality and creating their own style.
ELLE Bride is a useful and luxurious handbook for brides-to-be published every June and November, this title is all about weddings – from gowns and accessories to makeup and jewellery, from venues and romantic getaways to banquets and planning services.
Learn more about ELLE at: elle.com.hk.
---
ELLE MEN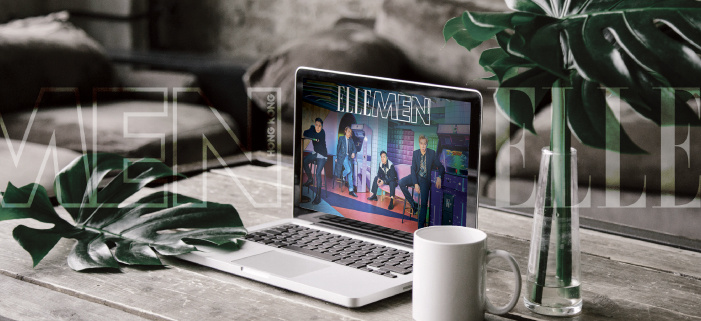 ELLE MEN is tailor-made for young, trend conscious males in Hong Kong. In the spirit of ELLE, ELLE MEN brings readers inspirational fashion contents, knowledgeable lifestyle insights, as well as features on creativity, culture and art.
ELLE MEN focuses on bringing world-class digital content to young male audiences through its website and social platforms. It decodes the world of style based on the needs of individual readers – each being unique and with his own needs. It inspires readers through video interviews and special features in the website,, addressing men's interest in a playful yet insightful manner. ELLE MEN does not dictate style. Rather, it helps readers to create their own.
---
Esquire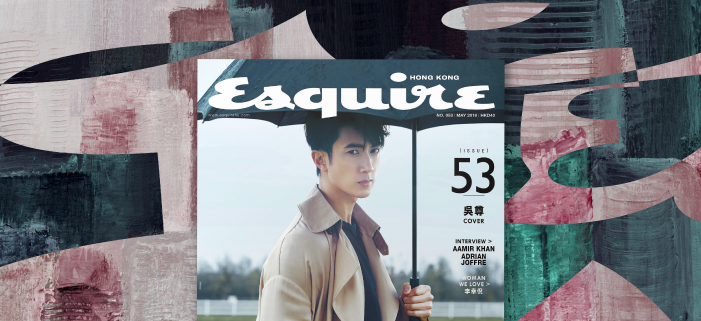 Esquire Hong Kong provides a man with the tools to lead a life well-lived. It reaches an intelligent, sophisticated audience of men worldwide, outfitting its readers with a passport to a lifestyle of international refinement. Through it's print magazine, website and social platforms, Esquire provides intelligent contents for sophisticated men, it defines, reflects and celebrates what it means to be an influential man in contemporary culture.
Esquire's knowledge of style, culture, watches, women, technology, food, sports, money and investment, keeps the audience well-informed in this fast-paced and competitive world. The Esquire man knows the right books to read, clothes to wear, wines to order, and people to meet. Yet, he is consistently looking for inspiration from Esquire. Esquire is simply "MAN AT HIS BEST"!
Learn more about Esquire at: esquirehk.com.
---
Harper's Bazaar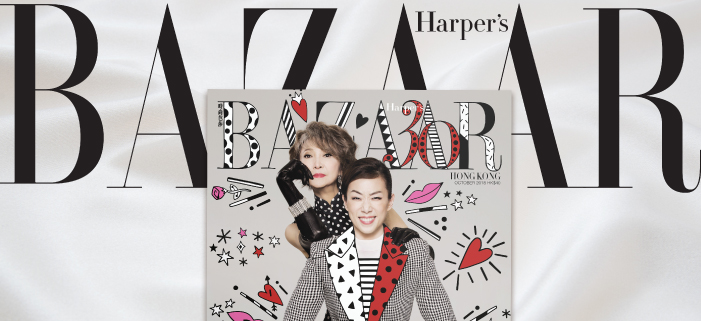 Sophisticated, elegant and visionary, Harper's BAZAAR showcases the finest and most distinctive contents in fashion, beauty, watches & jewelry, culture and lifestyle. With an emphasis on the luxury market, BAZAAR's authority transcends What's New to What's Next with stylish commentary, wit and insight.
The print magazine, digital and social platforms of Harper's BAZAAR connect the audience to the latest, the trendiest and the most luxurious goods, experience and inspirations.
Inspired by the fashion-forward essence of Harper's BAZAAR, BAZAAR BRIDE is the sophisticated, elegant and provocative wedding, styling and planning resource for the affluent, style-savvy elite brides in Hong Kong. It connects audiences to the world's finest for their weddings and their newlywed life. BAZAAR BRIDE is the most sought-after bible for the brides-to-be who has an innate sense of Good Taste.
Learn more about Harper's BAZAAR at: harpersbazaar.com.hk.