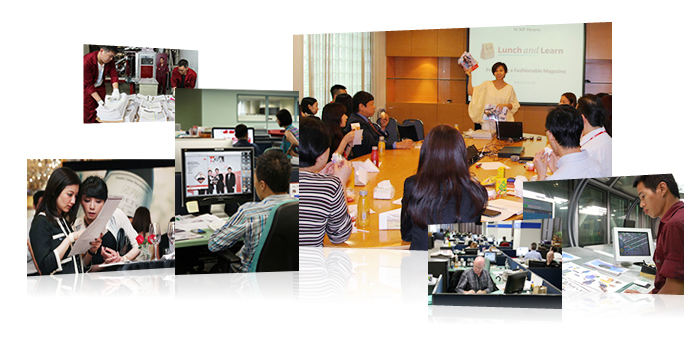 Careers at SCMP
South China Morning Post Publishers Ltd is one of Asia's most dynamic and forward looking media organizations and provides a variety of career options to cater for different specialties and areas of interest.
We believe that our talented staff are the most important asset and we're looking for the best people to join our team.
Whether you are just starting out or looking for more demanding challenges, we can help you realise your vision as part of our future. We want passionate, dedicated individuals who are invigorated by the demands of a highly fast moving, ever-changing and exciting industry.
Career opportunities
Whenever your interests lie in journalism, digital, marketing, sales, IT, management or administrative positions – we can offer you challenging opportunities to grow professionally and personally by acquiring new skills while developing those you have attained.
Training and development
As a company, we take talent seriously through our induction programmes, world-class training, coaching, hands-on experience, and structured performance management approach.
Cadet programme
We are seeking talented and ambitious young graduates keen to embark on a career as a journalist and would like to join our one-year cadet programme, beginning in June each year.
Our editorial cadets will receive in-depth training and valuable hands-on experience, with opportunities to learn from award-winning journalists. You'll also get paid while you train.
Internship programme
Each year we seek talented and hard working undergraduate and postgraduate interns to support the various departments: sales, marketing, circulation, editorial and more. With a paid internship at the city's leading English language newspaper, or at one of leading glossy magazines, you'll get your first taste of the world of digital and print publishing, events and much more.
Compensation and benefits
SCMP offer a friendly, professional working environment to complement our competitive remuneration packages and benefits. Our divisions have offices in Tai Po, Causeway Bay and Cyberport.
---
Work for us
The South China Morning Post and its sister publications brings news, information and entertainment to the people of Hong Kong, China and beyond. If you would like to join us, please apply to any of the following vacancies from our portfolio of businesses: